BIG THIN PANCAKES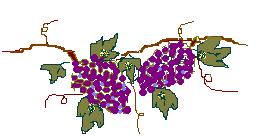 This recipe came from "Laney" Shoecraft. She made them for her fanily in the 1870s. She was a very good cook and was known for her cleanliness . Remember the old saying, "You could eat off her kitchen floor" ? Well, that has been said of her many times. She was the great--great grandmother of Chuck and Milt Shoecraft.

Beat together--the blender works really well. Batter will be thin.
5 eggs
3/4 cup flour with a pinch of baking powder
3/4 cup of milk
1 TBSP butter
Heat a large skillet untill very hot--drop of water will dance across it.
Add about a tablespoon (maybe less) of shortening to skillet and pour in a small amount of batter. Pick up skillet and roll the batter around the pan untill the pancake is very thin. When brown on bottom side-- flip over. These pancakes cook very fast. Butter the pancake and sprinkle it with sugar--rol l it up. Jam, in place of the sugar , is also good. Repeat the process untill the batter has all been used.